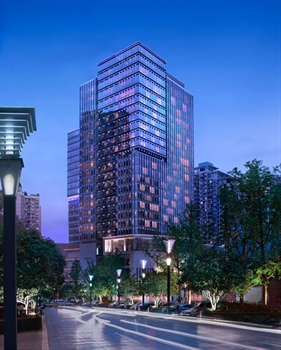 The Hyatt Regency Chongqing (Chongqing Fuli Kaiyue Jiudian) is centrally located, just 7 km (4.3 mi) from Jiefangbei in downtown Chongqing.
Free parking and Wi-Fi in public areas are offered to guests of this hotel.
On-site restaurants feature both Chinese and Western fare. A tea house and lobby bar provide quiet places for guests to meet with friends or relax with a drink.
Meeting facilities on the property can accommodate both intimate gatherings and large events of up to 500 people.
The hotel provides numerous ways for guests to relax, with an indoor swimming pool, gym, sauna and spa services.